Study conducted at Harvard University stated that someone's achievement in career is 80% determined by soft skills and 20% determined by hard skills.
Realising the need to sharpen soft skills of management students for lifelong success, the idea to operate Soft Skills Development Centre on the campus was conceived in 2011. The soft skills sessions are conducted in association with corporate trainers and training organizations.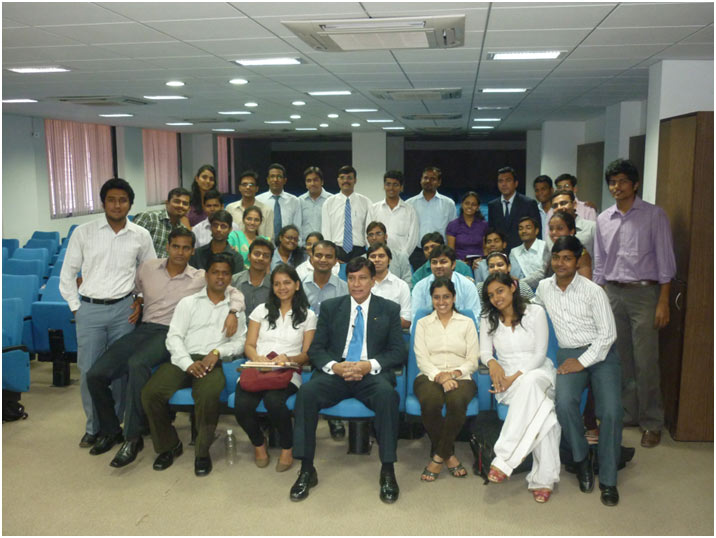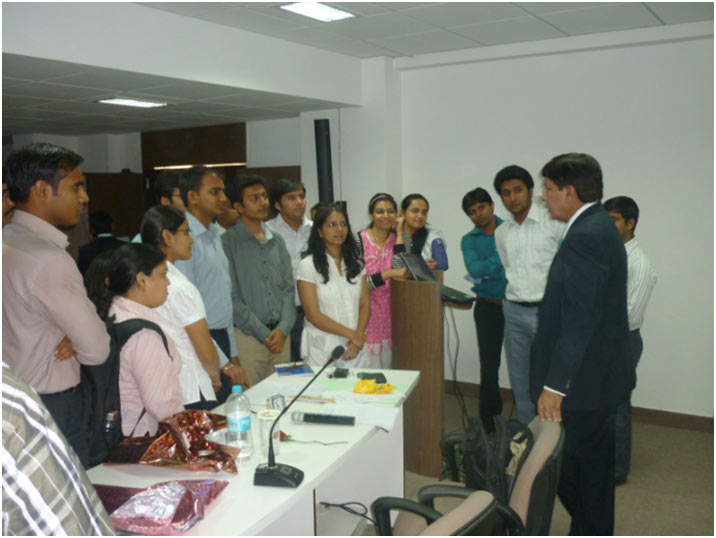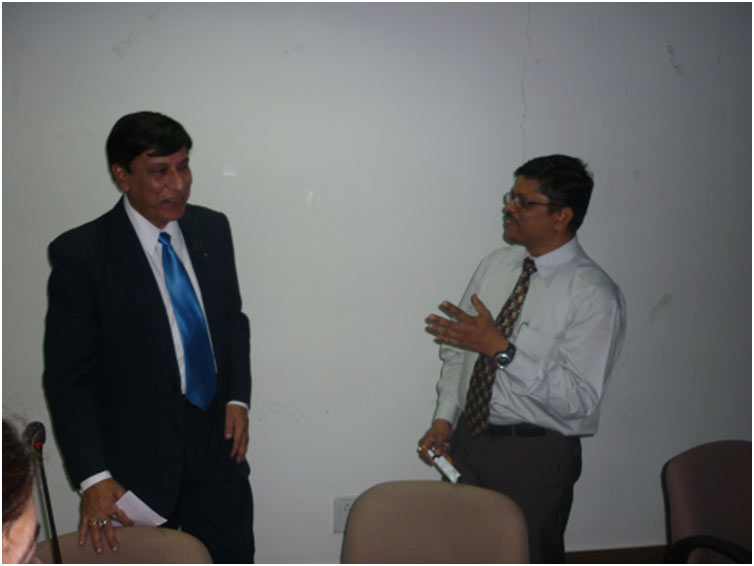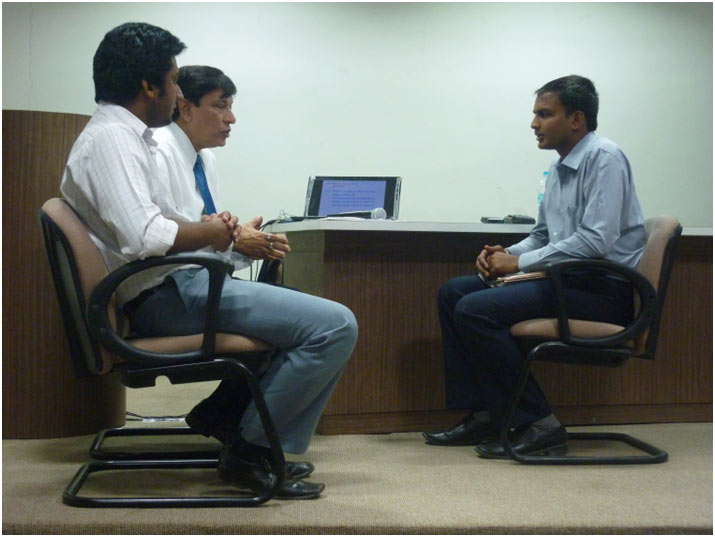 Abdul Shariar Karim (L), Chief Mentor, Soft Skills Development Centre, 40+ years of training experience in Aviation Hospitality, in conversation with Prof. Tamojit Ghosh Roy (R), Founder, Soft Skills Development Centre
Soft Skills today, are directly related to productivity, because of the quantum leap in people to people contact. The soft skills training at our centre ensured that we are equipped with tools to handle challenging work situations and emerge as good relationship managers.
Manisha Yadav,
Sr. Sales Executive, 4 am Entertainment
PGDM | Class of 2012
The bright students from vernacular medium, who join management courses, face tough challenges in the corporate world. Reason: soft skills problem. At our centre, formal peer-mentoring model has been instituted, where students like us with industry exposure and good communication skills were assigned responsibility to improve soft skills of such students. The initiative led to some mind-boggling results.
Austin Fernandes,
Event Manager, AB InBev International
MMS | Class of 2012
HKIMSR has pioneered and became the first b-school in india to launch formal soft skills training lab within the campus in june 2011.
CAMP-US Workshop

CAMP-US was a two-day workshop on 'Re-Calibrating Attitude' and 'Moulding Personality,' conducted by Prof. Tamojit Ghosh Roy and Nabarun Banerjee, CEO, Cineroed India, an internationally acclaimed film maker. The interactive training forum helped students realize their power of attitude and personality, two critical skill-sets for being employable in the corporate world.

The CAMP-US workshop is really motivating and has created a big impact on our life, now I have a better understanding about myself, my Strengths and Weaknesses. This workshop actually helped in moulding my Personality.

Shephali Gupta,
HR Consultant
MMS | Class of 2010

Image Transformation Workshop

Greeshma Thampi, Director and Image Consultant, from Avance' Image Management conducted workshop on managing own personality. The workshop provided a framework on addressing several aspects that has a direct impact on the personality required in a workplace, like clothing, communication skills, personal grooming and etiquette.

The workshop helped to learn do(s) and don't(s) for corporate image building and management in the workplace. The interaction helped us in learning how body language, etiquette and appropriate clothing can transform the perception an individual in the workplace.

Rahul Dubey
Logistics Executive, HDIL
MMS | Class of 2013

Theatre Workshop

Theatre workshops are a regular feature in H K campus conducted by Sunil Huske, Founder of Alchemist Academy of Art and alumni of National School of Drama. The workshops enable the introverts to unravel their potential personality traits and help in confidence building.

Theatre workshop helped in defining me as a person. It enabled me to erode my apprehensions and build confidence to face the real world. The workshop was a new chapter in my life.

Afrin Shaikh