The birth anniversary of Late Shri Rajiv Gandhi, Prime Minister of India on 20th August is observed as 'SADBHAVNA DIWAS'. The theme of Sadbhavna is to promote national integration and communal harmony among people of all religion and languages.
To promote the spirit of national integration and communal harmony on the campus, SadbhavnaDiwas was celebrated at H.K. Institute of Management Studies & Research on 20th August, 2015.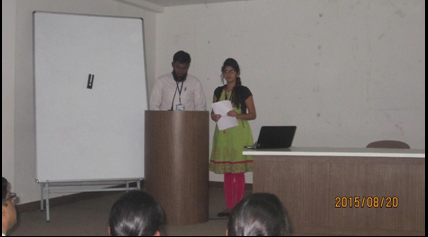 The program was attended by Respected Director of HKIMSR Prof. Tamojit Ghosh Roy, Respected Dean Dr. Venkatkrishnan Iyer, the faculty members, staff &students of the institute.
The program was celebrated with fervour in order to create awareness among people about the importance of this day which included Late Shri Rajiv Gandhi's dream to make India a developed country.His enthusiast and inspiring words quoted for the country development during his speech are still remembered.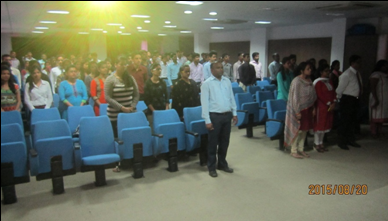 The program concluded with a pledge taken by faculty members, respected director, respected dean and all the students of the institute:
I TAKE THIS SOLEMN PLEDGE THAT I WILL WORK FOR THE EMOTIONAL ONENESS AND HARMONY OF ALL THE PEOPLE OF INDIA REGARDLESS OF CASTE, REGION, RELIGION OR LANGUAGE.
I FURTHER PLEDGE THAT I SHALL RESOLVE ALL DIFFERENCES AMONG US THROUGH DIALOGUE AND CONSTITUTIONAL MEANS WITHOUT RESORTING TO VIOLENCE.
Social Share